Through the years I've been flooded with countless emails and messages asking what I like to recommend for boots, raincoats, tools, books, jewelry, and camera gear.
With the vacations coming up, I assumed it might be fun to place together a giant list of things I take advantage of regularly and highly recommend. These trusted corporations and talented artisan makers encourage me with their commitment to quality, their heartfelt stories, and the best way they run their businesses with such integrity and fervour. Today I'm blissful to share a few of them with you. 
I hope you enjoy this list and take the time to share a few of your individual favorites within the comments section at the underside of this post.
Boots, clothing & jewelry
In our a part of Washington, where it stays cool and wet for two-thirds of the 12 months, keeping dry and warm is crucial. The team and I even have been wearing Bogs for a lot of, a few years, and we've found them to be the one insulated boots that delay over time with heavy use.
My personal favorite is the Neo-Classic Mid, and  I recently got a pair of the Arcata style, that are great for wet, cold days but are cute enough to wear into town. Chris loves the Classic Ultra High, and the remaining of our team members wear a wide range of different styles. Our barn entrance is all the time lined with so lots of their boots!
In the event you live in a climate that gets loads of rain, high-quality rain gear is crucial. We swear by our Grundens bib pants. I wear the Neptune Bibs and Jacket (men's small).
I order men's sizes since I'm tall and wish the additional length, plus the ladies's have a shiny pink logo that I don't particularly take care of, but the opposite ladies on our team don't appear to mind. Our whole team is outfitted on this durable, long-lasting gear, and I can't recommend it highly enough. To save lots of 20% off your Grundens purchase, use this code at checkout: FloretFlowers20
I even have been a collector of Block Shop Textiles for thus a few years. Sisters Lily and Hopie Stockman began with a small collection of scarves in 2013 made in Jaipur, India, with the goal of supporting and celebrating the Indian hand block printing tradition.
Their business has since grown tremendously, and so they now offer a wide selection of lovely textiles including scarves, quilts, wall hangings, and rugs. 
For jeans and overalls, I absolutely love Carhartt, especially because they provide long sizing which is tough to seek out should you're tall and you may bend over and work without your pants falling down. Once I discovered their durable and flattering Double Front Jeans I got fearful that they might discontinue them so I purchased eight pairs!
For overalls, I even have a pair of each color and style they provide but my very favorites are the Rugged Flex Bib Overalls. They're very well-made and super comfortable and so they stand the test of time.
I first discovered this jewelry made by Eduard Oganov back when Jasper was a tiny baby and have slowly been adding to my collection ever since. Each bit is handmade out of silver and the semi-precious stones contain healing and supportive energetic properties based on your individual needs.
These pieces are a little bit of an investment but I've found that the advantages far outweigh the price, plus they're tough and I wear them day-after-day within the garden and so they barely show signs of wear and tear.
You may learn more concerning the jewelry and skim descriptions of different stone properties here.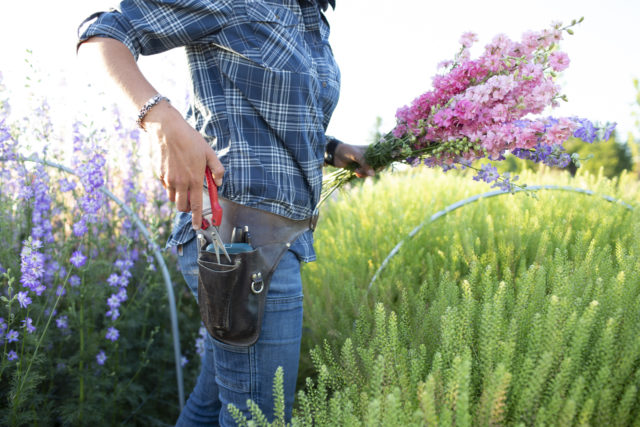 Tools & supplies
My farmer-florist tool belt is hands down my all-time favorite tool for gardening and flower farming! I've been wearing the unique prototype of this belt for greater than 8 years now and it's still going strong. This handcrafted tool belt, custom-designed and handmade for Floret by talented leather employee Wheeler Munroe, has revolutionized the best way we work here on the farm.
After years of tearing holes within the back pockets of each pair of pants and misplacing phones, pens, and flower snips throughout the day, we've found that this custom-designed belt modified every thing.
With room for each heavy-duty pruners and flower snips or scissors plus a cellular phone, a pen and pencil, and a roll of flagging tape, this tool belt has been a complete game-changer. It rests comfortably in your hips, keeping essential tools nearby without adding any extra weight or strain in your back.
This belt is just not only a tool but in addition a keepsake that may serve you for a few years to return. Over within the Floret Shop, you'll find these belts in five beautiful colours.
Finding the fitting flower snips for the job has been an ongoing quest here at Floret for a lot of, a few years. All throughout the season, the team and I spend long hours pinching back plants and harvesting each fresh and dried flowers for seed. We've quickly learned which snips are sub-par. Far too many dulled easily, would stiffen up, were too heavy, or would simply collapse after moderate use.
After trialing dozens of various pairs, each within the studio and within the flower field, I've finally found what I think to be the proper flower snips which we now sell within the Floret Shop. Our flower snips are lightweight, they stay super sharp, and last for years. No more aching wrists or sore hands at the tip of the day like with other types. Their thin pointed blades are perfect for harvesting delicate flowers like sweet peas and ranunculus but in addition handle thicker stemmed varieties with ease.
Weeding is one among my least favorite farm chores, and I'm all the time searching for ways to make this task easier and faster. My three favorite weeding tools are the collinear hoe, the Japanese hand hoe, and the hori hori knife. 
The collinear hoe permits you to rise up straight while cultivating. Its thin, sharp blade glides just under the soil surface, cutting off weeds at their roots. The lightweight, upright design turns the tedious task of weeding right into a speedy, meditative joy. The ultra-sharp Japanese hand hoe is my all-time favorite short-handled hoe. It's well balanced, lightweight, and durable and makes the strategy of hand-weeding a breeze. Each of those tools can be found from Johnny's Chosen Seeds.
Japanese for "dig-dig," a hori hori knife is a flexible tool that could be used for digging, sawing, and dividing plants with ease. Additionally it is great for transplanting, weeding, opening plastic bags, and cutting twine. You could find them at A.M.Leonard.
For gloves, I've tried all of them and all the time come back to the Atlas brand 370 Nitrile Gloves. They're my each day go-to's because they're durable, breathable, and simple to scrub. They wash up well within the washer, but to increase their life, don't put them within the dryer.
Vases, vessels & flower frogs
For vases and pottery, a few of my most treasured pieces were created by Frances Palmer. I first met Frances in 2015 when she got here to our farm to attend one among our in-person workshops. We formed a robust connection and have stayed in contact over time.
I'm in love together with her pottery and her photography, and deeply inspired by how she's grown a really intentional business centered on creativity and staying true to what works for her.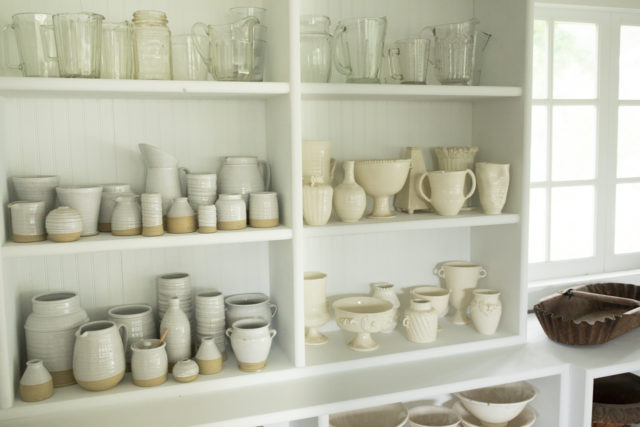 I've also amassed quite the gathering of Farmhouse Pottery. Zoe and James Zillian are the husband and wife team behind this Woodstock, Vermont-based company.
Their team of artisan potters creates beautiful heirloom quality pieces utilizing old-world techniques. These heirloom quality stoneware pieces are perfect for the kitchen counter or for creating lush, loose, organic arrangements.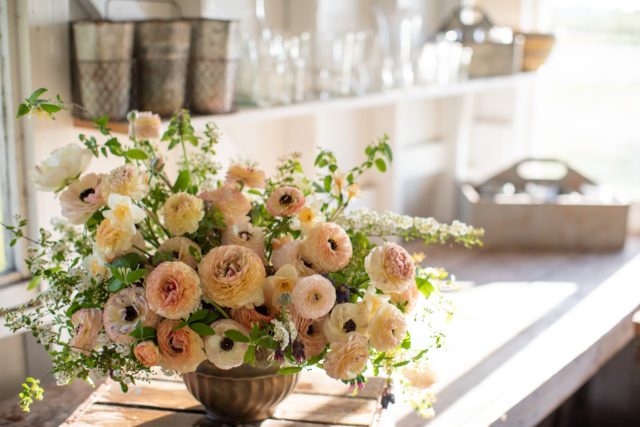 We also often receive questions on the metal and brass containers I take advantage of for arrangements. Through the years I've had a good time collecting a wide range of pieces from local thrift stores and antique shops. It's been fun to seek out a number of second-hand treasures.
For unique vintage gems, repurposed garden, industrial, and farmhouse and barn finds, I'd definitely recommend Old Shed Vintage, Pam's Past Time Antiques in Sedro Woolley, and the Red Door Antique Mall in Mount Vernon.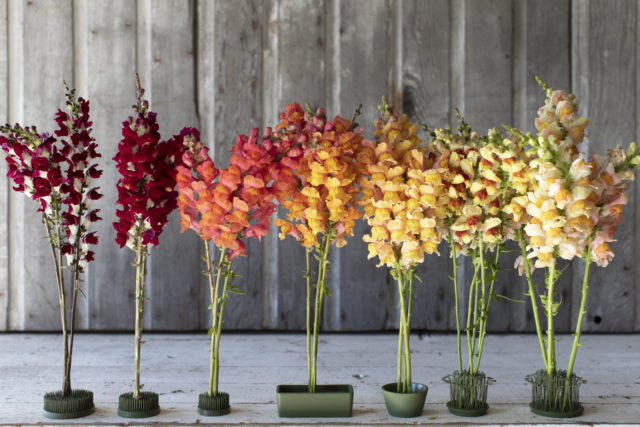 Creating loose, lush, natural-looking arrangements that don't topple out of the vase requires a number of special supplies that help keep flowers in place.
Two of my go-to's are the hairpin flower frog and the pin frog, each available from Harmony Harvest Farm. These mechanics supplies are my secret weapon when making arrangements that seemingly defy gravity.
Make sure you keep a watch out at your local antique stores because they're an ideal place to seek out old flower frogs in every shape and size you may possibly imagine.
I've been collecting the little metal cage frogs for years now and so they work great whenever you're arranging with thick, branching materials.
Greater farm investments
Through the years now we have built nearly 40 hoop houses and greenhouses in half a dozen different styles, and every one has its pros and cons. This past 12 months we discovered Farmers Friend, and I'm so impressed with the entire progressive work they're doing to assist small-scale growers succeed in terms of season extension and production.
We recently purchased a 14 by 50 ft (4 by 15 m) Gothic Pro tunnel kit from them and I can't say enough good things about it. The hoops are pre-bent and all of the supplies you'll need are included (together with great instructional videos) so it's super quick and simple to assemble. It's an ideal size for a small farm or big backyard.
Having a cooler to store your flowers or produce is a complete game-changer for any farm, but skilled coolers normally start at $10,000 and go up from there, which makes them out of reach for most individuals.
Years ago we discovered the corporate Store It Cold, which makes this ingenious device called a CoolBot that permits you to transform an insulated room or trailer right into a super-affordable walk-in cooler using a regular window air conditioner that you could buy on the local ironmongery store. We've been using a CoolBot cooler set-up for greater than a decade, and I can't recommend them highly enough. You could find more information on the Store It Cold website.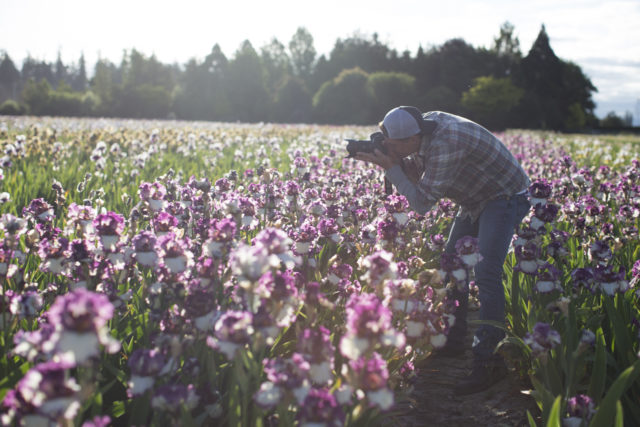 Camera gear
We all the time get loads of questions on which cameras we use. Through the years we've upgraded our equipment various times starting with a Canon Rebel once I was first blogging after which graduated to a Canon 6D.
Each were great, but once we began shooting loads of video, we wanted to upgrade even further. Now we use the Canon EOS 5D Mark IV with a 50mm 1.4  and the 35mm 1.2 lenses. The entire videos I share on Instagram are shot with my iPhone 10.
Books
The list of books I really like grows longer by the day so I made a decision to devote a whole blog post to all of them organized by category including my top favorites for gifting. Read Floret's Favorite Books.
Family businesses to support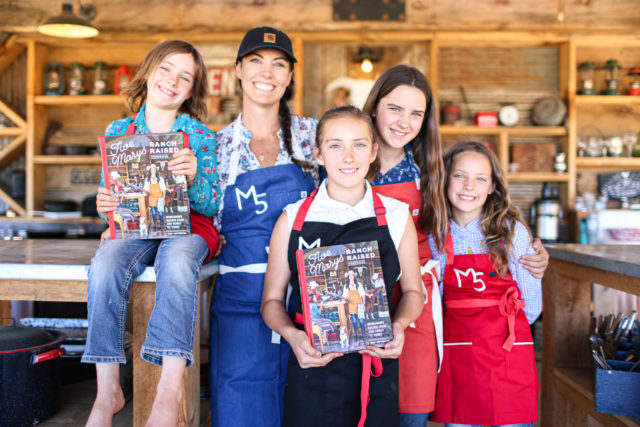 Family businesses to support
I've been a fan of Mary Heffernan of Five Marys Farms for a few years after discovering her on Instagram, and we've since develop into real-life friends. Mary, her husband, and their 4 daughters, all named Mary, have a ranch in northern California where they raise Black Angus cattle, Navajo Churro lambs, and Berkshire heritage pigs.
They sell their pasture-raised meats and other farm-produced products direct-to-consumer. We've been members of their Farm Club for years and get a monthly box of their pasture-raised meats delivered from their farm to our doorstep—it's a reasonably amazing program! 
I can't say enough good things concerning the quality, taste, packaging, and customer support (which frequently includes handwritten notes in each box). Mary has also created a beautiful online business course for farmers and ranchers. She's an incredible businesswoman and a wealth of data.
In the autumn of 2020 Mary's cookbook, Five Mary's Ranch Raised Cookbook: Homegrown Recipes from Our Family to Yours was released. It's among the best cookbooks on my shelf. The entire recipes we've made have been delicious, and the stories and photography are top-notch. You may read my past interview with Mary here—and remember to follow her on Instagram.
I'd love to listen to concerning the shops, books, or entrepreneurs which might be inspiring you in the intervening time! Please tuck them within the comments section below.
Please note: In case your comment doesn't show up immediately, sit tight; now we have a spam filter that requires we approve comments before they're published.
Floret only lists corporations and products that we love, use, and recommend. All opinions expressed listed below are our own and Floret doesn't offer sponsored content or accept money for editorial reviews. In the event you buy something using the retail links on this post, Floret may receive a small commission. Thanks in your support!